If you're reading this, you're probably curious about what performance testing can do for you and your website. You might be wondering what performance testing is, how it works, and most importantly is it worth it? Out of all of the types of website testing available, performance testing may be the most crucial as it allows you to improve functionality for your users. Let's dive in.
Website Performance Matters (A Lot)
Take a look at this study, which shows us that the average user makes a judgment on a site in just 0.5 seconds. After this, the likelihood that they'll return to a slow or glitchy site is slim. It's vital that users have a good first impression of your site, application, or API. This is one of the many things performance testing can help you achieve.
It's important to ask whether or not these tools are worth it in the end? Performance testing is one of the most important steps you can take in the development process. There are costs and time that must be spent on testing.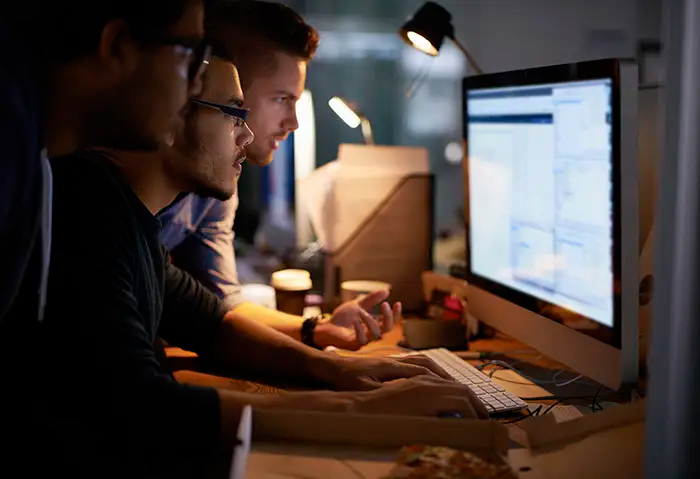 What Is Website Performance Testing?
Web performance testing tools will help you create a positive user experience that will keep your visitors coming back again and again.
Performance testing is the process of testing websites with varying loads of virtual users (or "stress") to identify bottlenecks. Performance tests can simulate user behavior before launching your site, application, or API to prevent crashes and performance degradation. Types of performance testing include load testing, stress testing, and scalability testing. Each of these can uncover issues hidden in your site.
Performance testing often happens during the development process or to prepare for a major event. This could be the debut of your website, but it could also be a shopping holiday like Black Friday, Cyber Monday, or any of the smaller holidays and seasons that frequently see upticks in sales.
However, you can use performance tests at any time to improve the functionality of your site. Say you get an unexpected shoutout on a popular blog and see a sudden influx of users. Performance testing can help you improve user experience as you gain popularity, and prepare for that unexpected retweet from an account with a million followers.
Why Website Performance Testing?
As someone invested in your business' online reputation, you know a positive impression of your website is a top priority. So what exactly does a positive user experience mean, and how can web performance tools enhance that experience?
Using web performance tools can help you decrease load times. According to the Google Chrome User Experience report, it's vital that the content on a given webpage loads in under 2.5 seconds. If your load time is any longer than 2.5 seconds, the chances of a user clicking off of your site and never returning increases. By running a load test you can anticipate the amount of users your site, application, or API can handle before your load speeds slow down.
Many people question whether a proper performance testing platform is worth the investment. Not only will a slow and finicky website be annoying to potential users, but it can also cost you a lot of money. Take a look at this statistic about revenue loss due to downtime, from LoadView:
"Even a few seconds of downtime can significantly impact a company's bottom line. A recent survey conducted by Veeam, a global leader in the backup and data management space, with over 1,500 IT professionals found that the cost of one hour of downtime for high priority applications was over $84,000. Additionally, the average length of downtime was 79 minutes."
The more rigorous testing you do on your website, the less likely you'll experience slowdowns and downtime. Spending a little on performance testing up front is a wise investment in order to keep your site up and running, keep making sales, and attract new and returning users.
Website performance testing is the only surefire way to ensure your site can stand up to heavy load. This type of testing lets you prepare for heavy traffic and even the most unpredictable user behavior before it causes problems.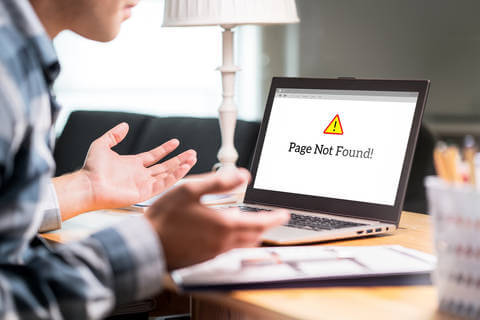 What Happens if You Skip Performance Testing?
Choosing to skip performance testing is risky. Once a user has a bad experience with your site it can be impossible to get them back. After taking a look at your budget, you might be tempted to cut corners on a performance testing tool and fix problems as they arise, but by then some number of users will be long and left with a poor impression of your brand.
Choosing to spend your time and money on performance testing is a necessary investment for any serious business. If you want your site to reach peak performance, a performance-testing mindset will help you achieve that goal. Performance testing is not a one and done operation but should be a regular part of your discussions around development of new and existing websites and applications.
It's simply not worth the risk to your business and your reputation to skip performance testing. If you've managed to create a loyal user base, you owe it to them, and to your team, to have a smooth and easy-to-use website that performs well under heavy load.
Why LoadView Is Worth It
At this point it should be obvious that performance testing is well worth the price and effort that goes into it. Providing a first rate experience to your users is paramount, and using a robust platform like LoadView will give you the tools you need to make your website, application, or API performative. You can reap the benefits of all different types of performance testing by using LoadView for your load, stress, and scalability testing.
LoadView is a fully cloud-based, on-demand, real browser testing platform that allows you to get as close as possible to real user behavior in a simulated test. We take advantage of features like real browser testing, which allows you to do performance tests simulating popular browsers like Safari, Google Chrome, and Firefox, as well as mobile browsers to get a clear view of what your users experience on a daily basis. You can also simulate user load from locations around the world and take advantage of 24/7 support.
If you're looking to provide the best possible experience to your users, running performance tests with LoadView is a great place to start. Learn more about LoadView's excellent features with a free LoadView trial.