Before you decide whether and when to load test, it helps to know what you really want from a load testing tool. Each load testing tool and platform has its own unique characteristics. A careful analysis of your own needs goes a long way in deciding which one is best for you and your organization.
To start off, it helps to know what load testing tools can do for you. By optimizing the performance of your website, they can help attract more users and customers. A poor performing website hurts user experience and return visits more than you might expect. According to one statistic, after a single bad experience, a user is 88% less likely to return to that website.
A malfunctioning or slow website can critically damage your reputation among those who've not even visited your website, through word of mouth. According to another statistic, 61% of users say they share bad experiences with others.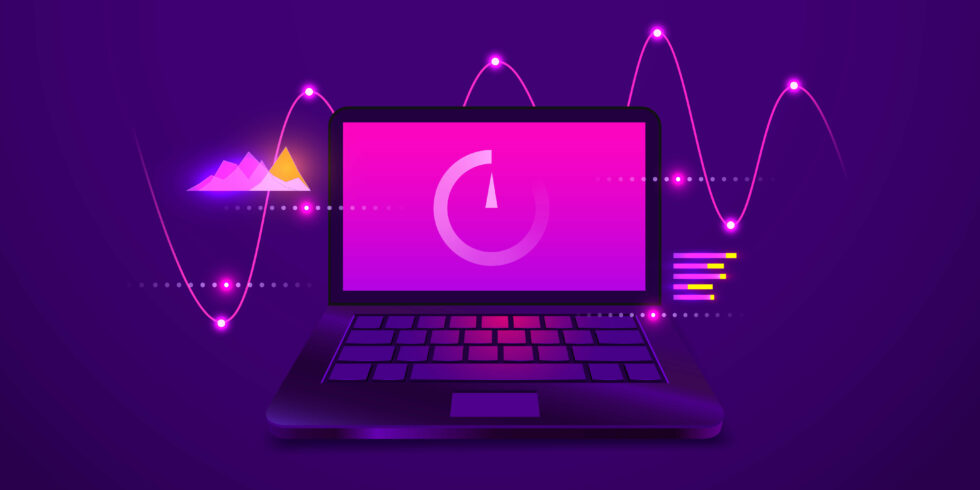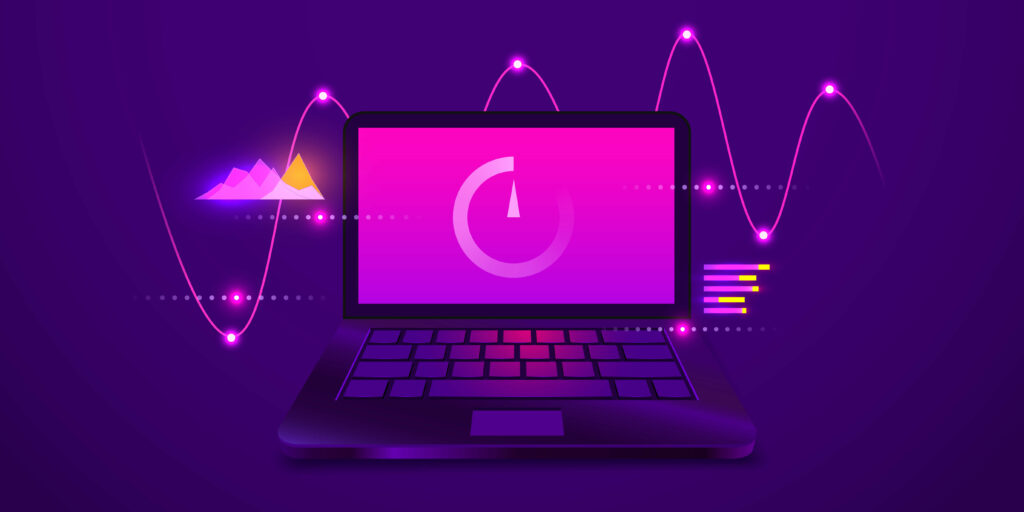 How Load Testing With LoadView Can Benefit You
Load testing gives you a feeling for how much concurrent traffic your website or web application can handle without performance degradation and crashing. Putting extra load on your website will help you test it and benefit you by illuminating your software's weaknesses. Load testing puts your websites and web applications under a microscope in a simulated scenario so you can glean important information for yourself and your developers to understand just how much your website can handle and how it might be improved.
Poor performance of websites and web applications can frustrate users and put a dent in your reputation and revenue. A top-flight brand is expected today to have a functional website with accurate information available 24/7, every day of the year.
Our load testing platform at LoadView gives you the tools and resources you need to take a step forward by helping you calculate the resources you need to accommodate surges and alleviate technical faults before they become a problem for real users. Clear, accurate, and concise reports will help you determine what you need to do in order to create a successful website. Preparation is key to any successful endeavor, and LoadView will help you accomplish that with our state-of-the-art support platform and industry-leading tools.
Where Load Testing Comes Into Play
Before testing, you want to get an accurate idea of how many users to test with. This will help you build an archive and resource for future testing journeys. Your decision concerning the number of users you anticipate will help developers strategically design a load testing strategy that can alleviate some of the symptoms of a low performing website.
Load testing will help you simulate how your website and web applications will perform when hundreds, thousands, or even millions of users visit. Load testing is necessary not only before a major launch but after redevelopment and as part of ongoing maintenance and development of mission-critical websites and applications.
Your developers and independent load testing consultants can help you determine what areas of your website are most used, what relationships exist between different functions, how many resources are being utilized, and what the level of performance is for each.
The Role of Load Testing For Your Business
Because load testing is an interactive process, it will benefit from collaboration across your teams of stakeholders: leadership, development, marketing, and other teams in your organization all have a vested interest in high performing websites and applications.
So during your load testing process we suggest you emphasize a collaborative approach. Your developers will interact with the CEO, the QA engineers will interact with the marketing team, and so forth in efforts to create a load testing plan for your website. This collaboration can bring valuable insights and has the ability to accelerate the growth of your business through superior online performance. Load testing should be a regular part of your DevOps process at every stage of development.
Machinery Involved In Load Testing
Load testing can sometimes require complicated hardware that utilizes lots of space and can be a burden on the environment. Emulating large loads can prove difficult under such circumstances because not one but many load injectors may be needed. If an open-source software offers free services with no initial costs, you may find that there are costs involved with its implementation.
With LoadView you can avoid buying into complicated hardware that has little use value other than that involved in load testing. LoadView is a premium, comprehensive load testing platform that eliminates the need for hardware once and for all. There are numerous benefits involved with a software that has little or no need for hardware.
LoadView's Cloud-based Software
We employ an enterprise level load testing tool that uses cloud technology. Being on the cloud gives us unique possibilities. Not only can you test a website's functioning across several geographical locations, but you can also test over multiple devices. These are two tick marks on our road to success.
83% of users report "a seamless experience across all devices is very important." That's why we use cloud technology that can deliver tests on any device whatsoever. Using our load testing tools at LoadView, you have the option to test from a wide variety of geographical locations and devices, enabling you to see whether multiple locations offer similar user experiences and if your websites and applications perform poorly in another place while they appear fast to you locally.
Real-Life Emulation With LoadView
LoadView allows you to run load tests simulating real user and browser behavior. With other tools (like JMeter), actual, complex user behaviors can be technically difficult to replicate using line-by-line scripting. LoadView makes this easy with our EveryStep Recorder, which makes complex script generation easy through a simple, point and click recorder. No need to write complicated scripts – simply interact with your website as a normal user would, and the EveryStep Recorder writes the test script for you. It could not be easier.
Offering great customer support in addition to our services and point and click scripting, with LoadView you'll have a guiding hand every time you run into a problem with your load testing program. We are your expert load testing partners and will make it simple for you to integrate professional load testing into your DevOps process, at every level.

Apache JMeter, an Open-source Load Testing Option
Because this load testing tool is open-sourced, you may not have to pay a cost upfront, but there are costs associated later on. Though you have the option to download it onto your system whenever you want, you will need to pay for hardware costs.
A certain level of expertise is required to operate Apache JMeter. You may want to train yourself in using Java if you don't already know how to use it. The better option is to go straight to LoadView and lean on our easy to use tools and expert support.
Use LoadView for All Your Load Testing Needs
With a state-of-the-art load testing tool ours at LoadView, you'll have access to the market's most competitive functionalities and the most accurate reports available. You can access LoadView via a free trial and start testing in minutes, or book a demo. We'll be glad to support you in all your load testing goals.